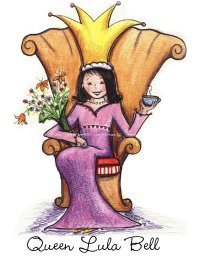 There once was a Queen named
Lula Bell
who spent her days drawing in her attic.
She dreamed of her drawings providing smiles and bringing cheer throughout the kingdom.
Together,
Lula Bell
and her
Glitter Gals
(they hand glitter every card) made her dream come true.
Thank you for sharing
Lula Bell's
dream
with the special people in your life.
Visit our Oakwood, Ohio location were we have wonderful
art classes,
tea parties and
special events
as well as being the home of
Lula Bell
. We love being apart of your world and sharing our love of art, stationery and all things cute.