Recipe Art Camp DIY Bath Bombs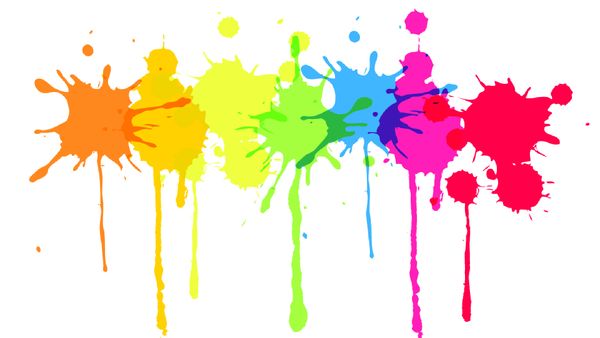 Recipe Art Camp DIY Bath Bombs
Basic Recipes
In Lula Bell's DIY art camp we used both recipes. Both had some good results and not so good (crumbled). We found that the moisture levels make the difference when getting it to hold it's shape. It's a trial and error experience. Very easy! 
Lula Bell DIY Art Camp 2019 / LulaBellShop.com / 937-294-3000 / 23 Park Ave., Oakwood, OH 45419
Healthy Bath Bomb
1/2 cup Epsom salts

2 Tbsp. coconut oil

1 cup baking soda

1/2 cup citric acid – can be found at your local grocery store in the canning section
Directions: Combine all dry ingredients in a bowl and mix well.
Mix wet ingredients in a separate bowl.

Add the wet ingredients into the dry ingredients bowl, mixing slowly. You may see some fizz happening already, but that is okay.

Start the process of forming the ingredients into small ball shapes.

Prepare a muffin pan with a few drops of olive oil to make sure each muffin compartment is oiled slightly, so the bath bombs don't stick after they dry. WE USED Plastic EASTER EGGS.

Take the small balls and firmly push them into each muffin mold. Note: don't put too much of the mixture in, as they expand.

Leave in a well-ventilated area for at least 3 hours or until they are dry upon touch. If it is muggy, you may need to leave them dry overnight. We left ours out overnight.

Pop them out of each mold and place in an airtight bag so they don't get soggy. You can use natural parchment paper baggies from your local health food store to store your bath bombs.
DIY Bath Bomb Recipe: #2
1 cup baking soda.

1/2 cup citric acid.

1/2 cup Epsom salt.

1/2 cup cornstarch.

coloring pigment optional.

2 1/2 tablespoons almond oil or melted coconut oil.

3/4 tablespoon water.
12-15 drops essential oil

Reviews
Featured Products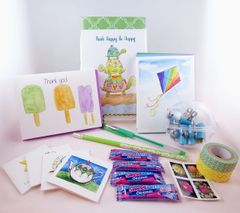 Lula Bell Mail - Stationery Subscription
$28.00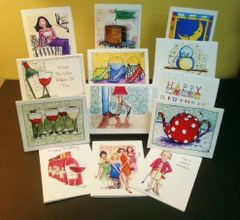 Greeting Card Monthly Subscription Set
$19.50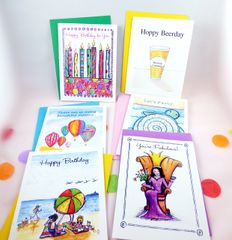 Birthday Stationery Monthly Subscription
$19.50