Art Kit - Note Card Making Art Set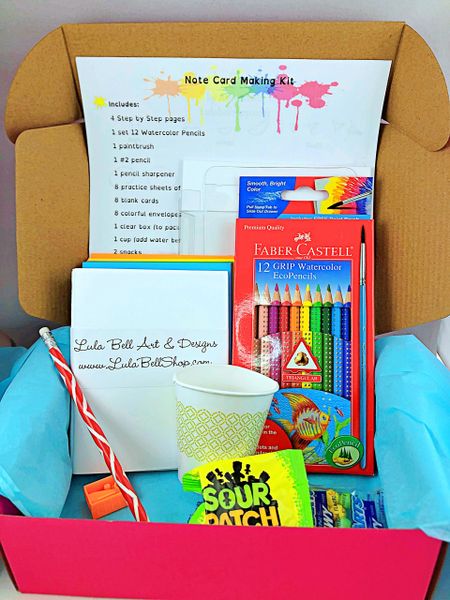 Art Kit - Note Card Making Art Set
Need an art project for your kids? The Note Card making Art Set comes complete with all your artist will need to make 8 wonderful note cards. Their original cards can then be sent in the mail to family and friends. Add on more supplies for additional artists or a very active artist that needs MORE!
Note Card Making Art Kit Includes:
4 Step by Step Art pages
1 Set of 12 Watercolor Pencils
1 Paint brush
1 #2 Pencil for drawing
1 Pencil sharpener
8 Practice Sheets of Paper
8 blank Note cards
8 Colorful Envelopes
1 Clear Box for Card set
1 Cup for water
2 snack size candy (artist need snacks for inspiration)
Add on extra supplies for additional artists or a very busy artist!
Reviews
Featured Products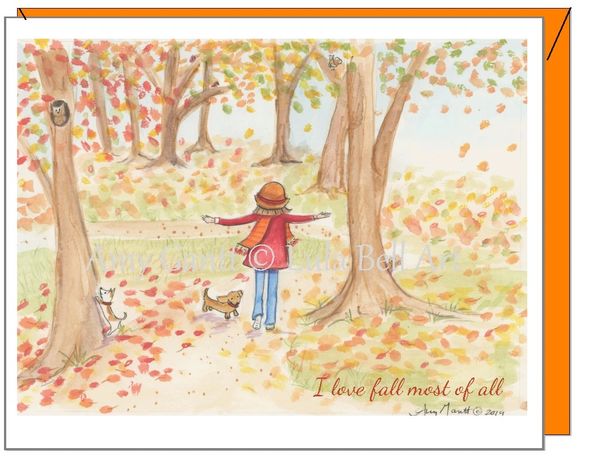 Fall - I Love Fall the Best of All Greeting Card
$3.25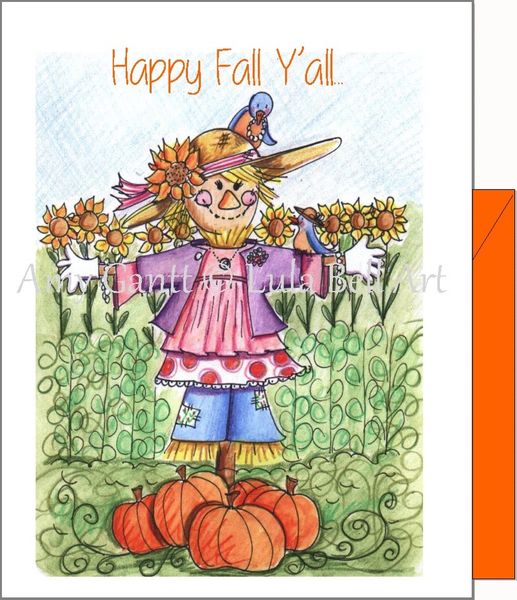 Thanksgiving - Scarecrow Girl "Happy Fall Y'all" Greeting Card
$3.25