Book -"Elmer the Elf and the Magical Christmas Eve Snow" Book by: John Lee
Book -"Elmer the Elf and the Magical Christmas Eve Snow" Book by: John Lee
Elmer the Elf and the Magical Christmas Eve Snow  Wonderfully Written by: John Lee and whimsically Illustrated by: Amy Gantt
You have probably heard about Dasher, Dancer and Prancer the reindeer, but, do you know Elmer, Bubba and Zeek the elves? This delightful story tells the tale of Elmer the Elf and one particular Christmas Eve.

Each book can be signed by the Author and Artist to make a special gift to enjoy the love of reading.

Paperback 8 1/2 x 11 (100lb gloss cover paper), Printed in Ohio.
Available online and at Lula Bell, 23 Park Ave., Oakwood, Oh 45419 937-294-3000.

Reviews
Featured Products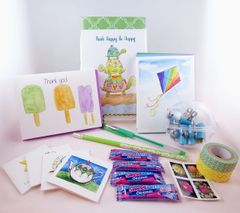 Lula Bell Mail - Stationery Subscription
$28.00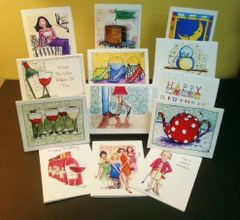 Greeting Card Monthly Subscription Set
$19.50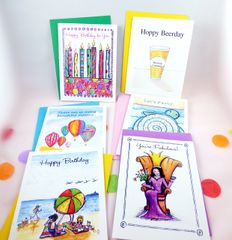 Birthday Stationery Monthly Subscription
$19.50