Witches Night Out wine glass - SOLD OUT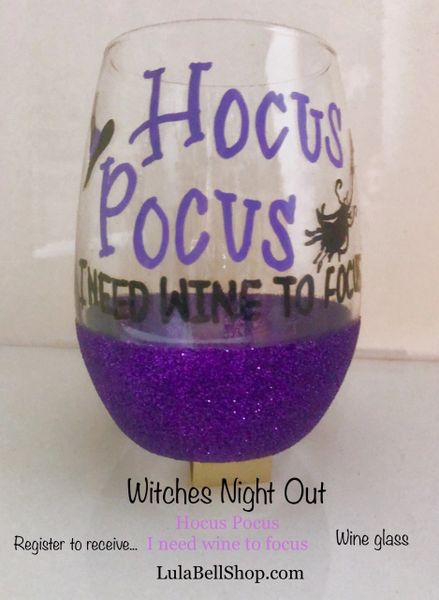 Witches Night Out wine glass - SOLD OUT
WINE GLASSES have SOLD OUT!
Please join us for Witches Night Out. You do not need to register to attend. Hope to see you Thursday Oct. 17 7-9
Register for our annual Witches Night Out Event to receive your complimentary hand painted wine glass.
This hand painted stemless wine glass "Hocus Pocus, I need wine to focus". can be yours if you:
Register in advance

Come Oct. 17 with your best witch hat
Have fun!

You do not need to register to attend. We look forward to seeing you!  - for this fun Witches Night Out -WINE GLASSES
Pick up your glass at:

Witches Night Out at
Lula Bell and Unique Celebrations
Bring your BWF (Best Witch Friend) for a Witches Night Out

Thursday October 17, 7pm-9pm
Lula Bell, 23 Park Ave., Oakwood, OH 45419

Wear your best Witch Hat or Costume
to receive Witches Brew (cocktails)

Ghoulie Bag with every purchase

Enter to win: Art Party for 6 or Framed Halloween Print
*Must pick up your Wine Glass at Lula Bell October 17. 7pm-9pm.
Wine glass will not be shipped.

Reviews
Featured Products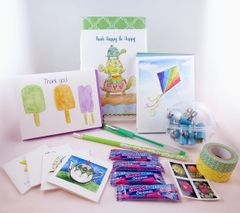 Lula Bell Mail - Stationery Subscription
$28.00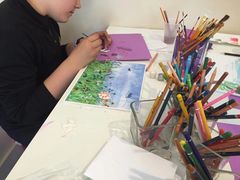 Art Classes for Kids - Painting, Drawing and more
$22.00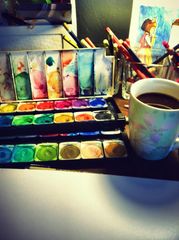 Art Classes for Adults - Watercolor & Pencil
$22.00