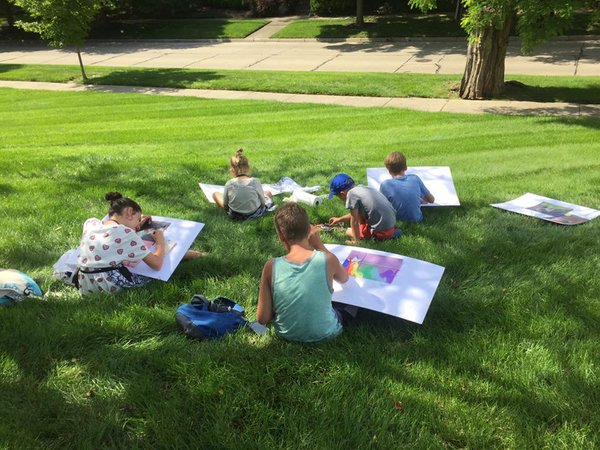 Youth Summer Art Camps
✔Camps are at a great location - Lula Bell, 23 Park Ave., Oakwood, OH
✔Camp Hours: 1 pm-4pm Daily
✔Children Grades: 1-6
✔Includes:
☞Camp T-Shirt
☞3+ projects each day
☞snack time
☞safe friendly environment
Only $125 per child per week - Cheaper than a babysistter?
Art Camp #1 Discovering Fun Art - June 11-June 14
Monday Discover the art of Paper Making
Tuesday Discover the art of Watercolor and Watercolor Pencils
Wednesday Discover Painting on Canvas with Acrylics
Thursday Discover Drawing the Great Outdoors


Art Camp #2 Unleash Your Imagination- June 18- June 21
Monday Unleash Your Imagination with Textile Design & Tie-Dye
Tuesday Unleash Your Imagination with Sculptures and Mobile Art
Wednesday Unleash Your Imagination with Printmaking
Thursday Unleash Your Imagination with Pastels (Oil and Soft)

Art Camp #3 Exploring the Masters of Art - July 30 - Aug. 2
Monday Exploring Edgar Degas. Learning his techniques of perspective, composition and the grid method of drawing.
Tuesday Exploring Georgia O'Keeffe. They will learn about color values and shading to enhance their artwork.
Wednesday Exploring Alexander Calder. Creating imaginative mobiles and sculptures with interesting shapes, colors, and motion.
Thursday Exploring Maria Martinez. Learning history and culture of the Southwest Pueblo Indians and decorating ceramics.


Featured Products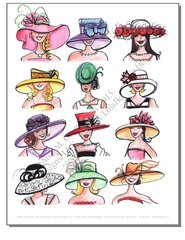 Ladies with Hats Print
$14.00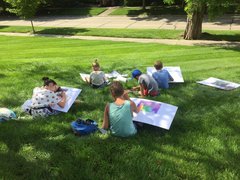 Youth Summer Art Camps
$125.00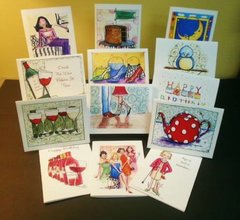 Greeting Card Monthly Subscription Set
$19.50